Mt.Fuji soars up in front of the hotel, which is situated in a great 100,000m² garden that changes its appearance through the various seasons.
There is a 1.6 km walking path along the lake front.
Spring garden and Mt.Fuji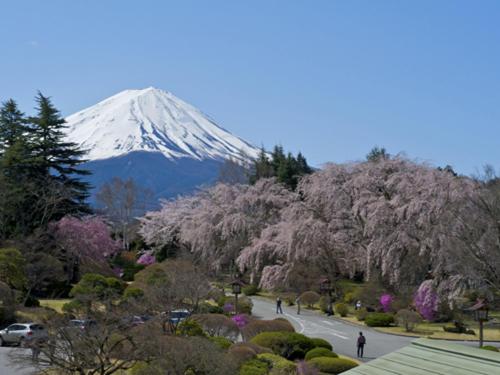 With the cherry blossoms blooming against Mt.Fuji in the background, this is a popular place for photographers.
This place has also been selected as one of the Hundred Best Superb Landscapes of Yamanashi Prefecture, where the Fuji View Hotel is located.
Summer garden and Mt.Fuji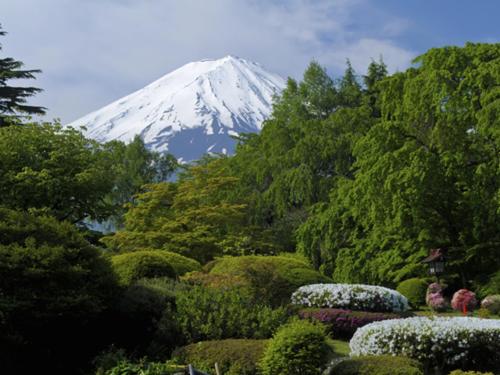 The cone of Fuji, with the last remnants of winter's snow, stands majestically behind the rich verdure of the trees in the garden.
Autumn garden and Mt.Fuji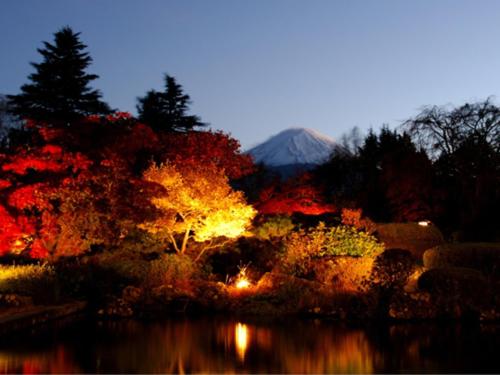 This time of year you can admire the red autumn leaves in the beautiful garden contrasting with the ever-whitening peak of Fuji.
Winter garden and Mt.Fuji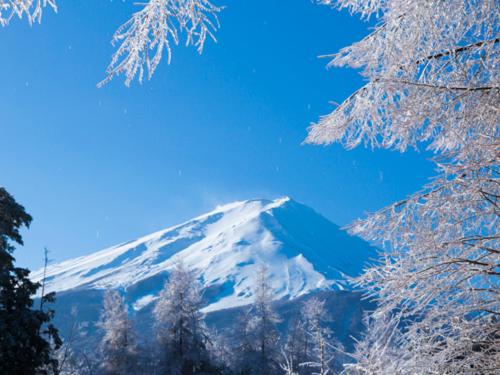 Mt.Fuji looks its best in winter. At this time of year you can admire the mountain as it seems to loom larger than other seasons.