Garden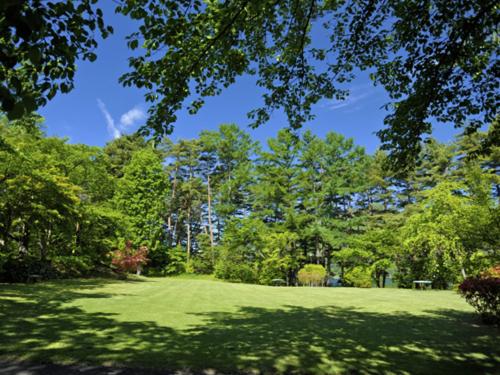 Mt.Fuji soars up in front of the hotel, which is situated in a great 100,000m² garden that changes its appearance through the various seasons.
There is a 1.6 km walking path along the lake front.
Short golf course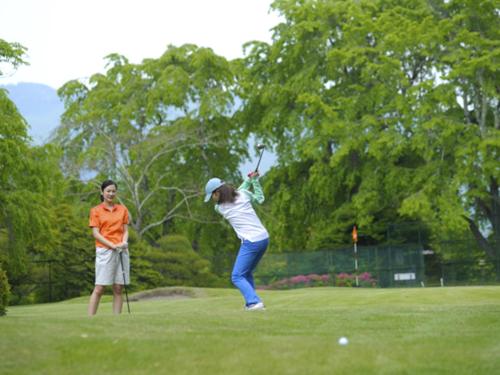 This short golf course is designed to be played with just irons and putters. Children and beginners welcome.
We provide sets of golf equipment at the hotel, including clubs for children.
Hours: 6:30 am to sunset
10 holes, 407 yards
Overnight guests:  2,000 yen / Day visitors: ¥3,000
*Excluding tax
*Includes club and ball rental
*May be closed in winter due to the weather
Tennis courts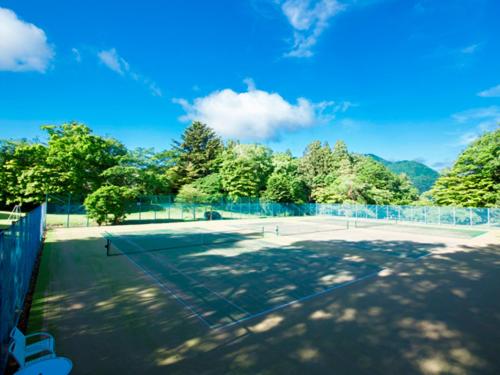 We offer two tennis courts.
Hours: 6:30 am to sunset
Overnight guests: 2,000 yen / Day visitors: 3,000 yen (up to one hour)
Rental rackets: Overnight guests: free / Day visitors: 200 yen
*Excluding tax
*Includes ball rental
*May be closed in winter due to the weather.

Panorama Lounge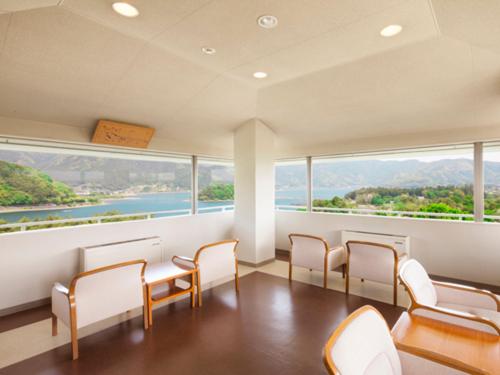 The Panorama Lounges on the east and west ends of the hotel offer sweeping 180-degree views. Ideal locations to gaze out at the majestic shape of Fuji from its base, the view is also very popular with photographers.
Large communal hot spring bath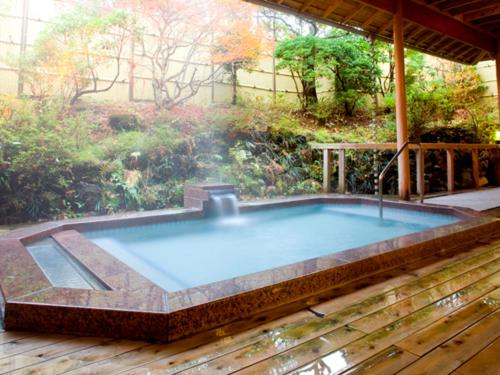 Location: First basement
One each for men and women. Includes open-air baths and saunas.
Hours: 2:00 pm to 11:30 pm, 5:30 am to 10:00 am
Beauty salon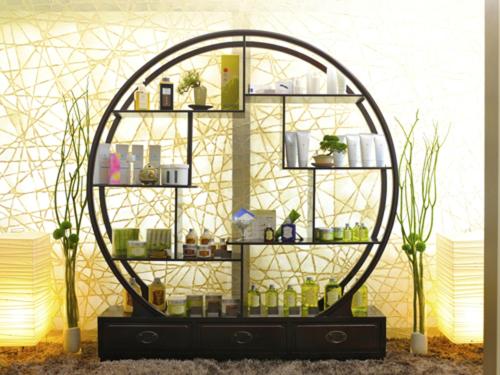 Using traditional Chinese medical treatments and cures, and natural ingredients such as sake lees, rice brans, yuzu citrus, matcha green tea, and enzymes that have been seen as good for the health in Japan for over a thousand years, we provide beauty and health treatments that use the power of nature.
Location: First basement, next to the large communal bath
Hours: 3:00 pm to 9:30 pm
Banquet halls / Conference rooms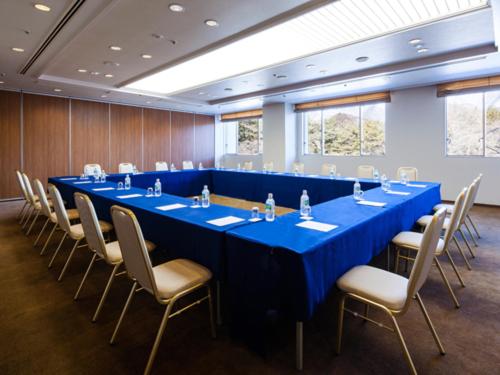 We have a range of different banquet halls and conference rooms to suit your needs, starting with the Great Banquet Hall, which can also be used for conferences or seminars.
Aka Fuji Banquet Hall
Momiji and Shirakaba banquet halls/conference rooms
Japanese-style small banquet hall
Souvenir Shop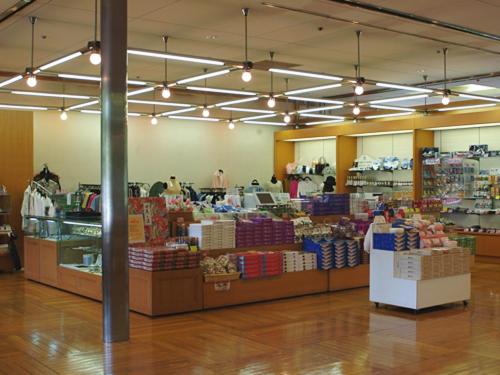 This carries a wide range of items, including souvenirs from Yamanashi Prefecture, original goods from our group hotel, the Fujiya, as well as accessories.
Location: First floor, next to the lobby
Hours: 8:00 am to 8:00 pm
Alipay / WeChat pay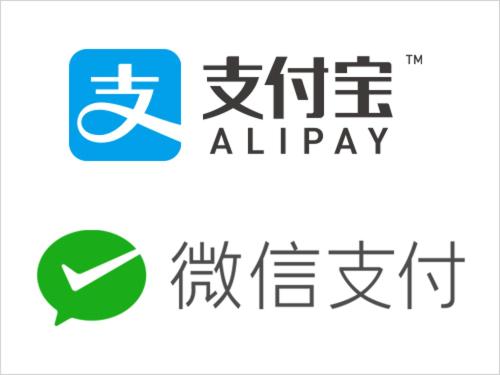 We accept Alipay and WeChat Pay for payment at checkout.